The Dutch made their mark in the 2014 edition of the 'Festival international de la BD' in Angoulême, where the Dutch cartoonist Willem was president of the festival.
In honour of Willem, (great Dutch cartoonist, now living and working in France), there was a delegation of 25 Dutch comic artists present in Espace Franquin. Every day they made new silkscreened posters which were posted at several spots in Angoulême, resembling the street culture in the 60s - 70s, the roaring period of Willem's first years in Paris.
Among the artists are Joost Swarte, Guido van Driel, Hanco Kolk, Henk Kuijpers, Peter van Dongen, Jeroen Funke, and Nanne Meulendijks.
A silkscreen portfolio of the 25 best images is now ready.
---
Book with all designs
At the Comic Art Fair 2015 there was an exhibition of this project in the form of the original sheets which were used in making the streetposters.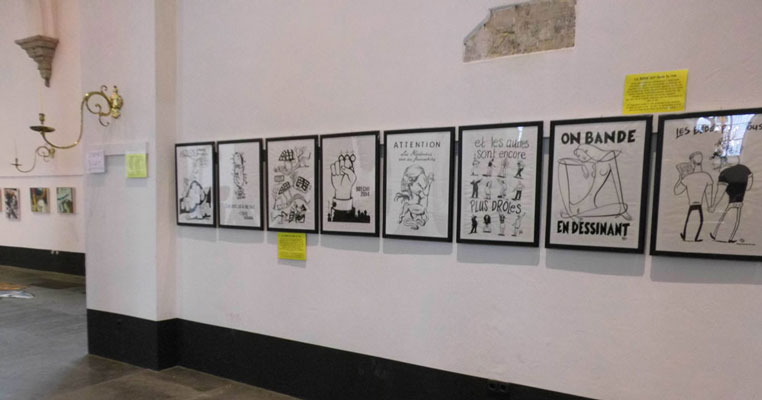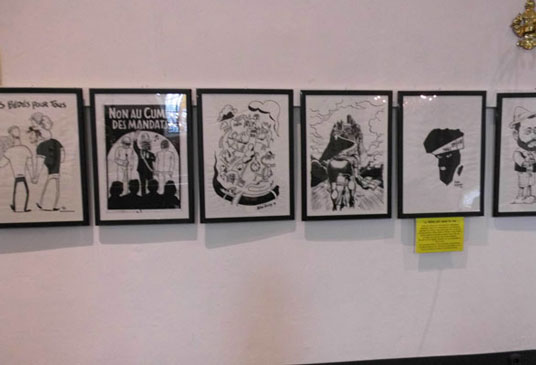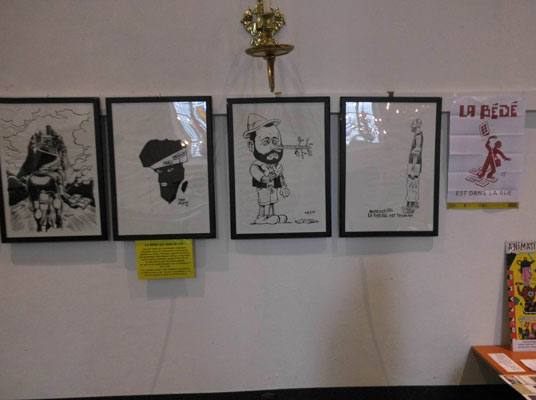 From each artist one design has been silkscreened again for the portfolio in the (standard frame) size of 30 x 40 cm.
The portfolio La bédé est dans la rue
A silkscreen portfolio of the 25 best images, plus extra:
a book containing all 75 designs and a coverage of the event in Angoulême,
a 4 p. booklet of Libération
and the diary of Maaike Hartjes
Put together in a very nice box.
Price Euro 250.
You can order the portfolio at the webshop.

The goal of Les Ateliers Nëerlandais is to go again to Angoulême with a delegation of Dutch artists for another special project. With the sale of the portfolio box they hope to raise money, to interest other parties as well to subsidies the new project.
Size of the silkscreens : 30 x 40 cm. / 12 x 15,75 " All signed and numbered in a edition of 60 copies.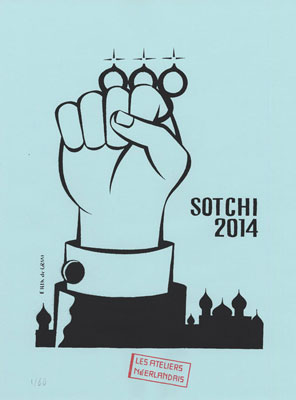 Erik de Graaf
---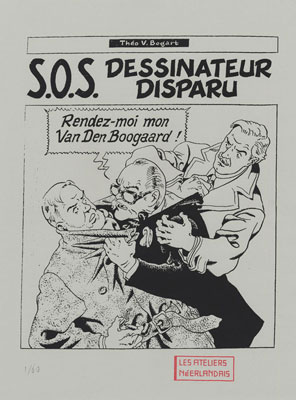 Theo van den Boogaard
---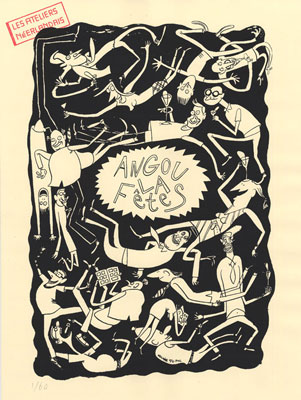 Michiel van de Pol
---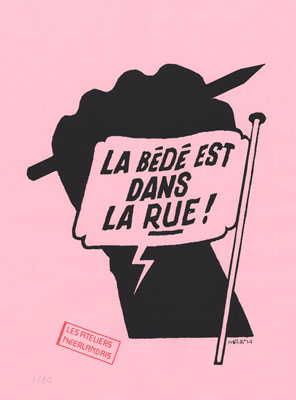 Peter Pontiac
---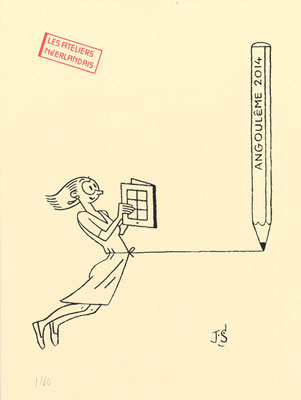 Joost Swarte
---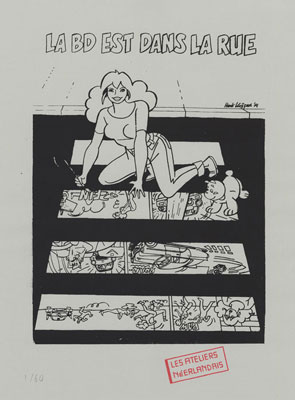 Henk Kuijpers
---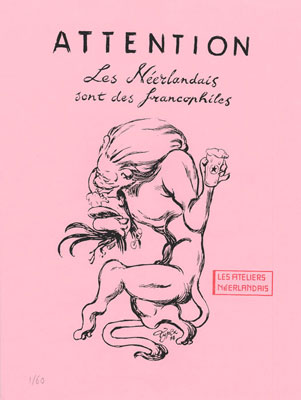 Typex
---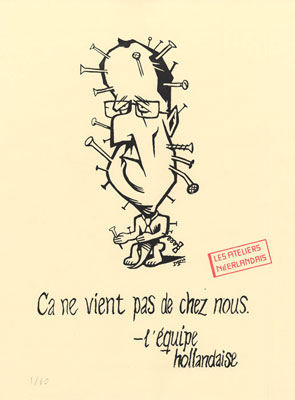 Marcel Ruijters
---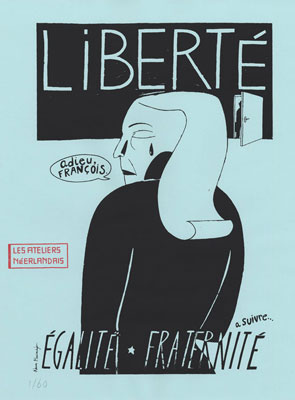 Nanne Meulendijks
---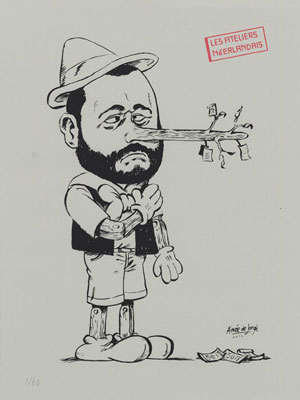 Aimée de Jong
---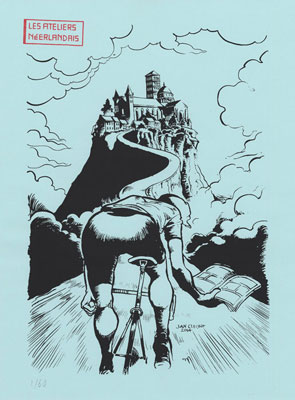 Jan Cleijne
---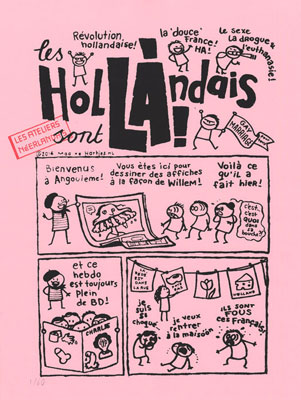 Maaike Hartjes
---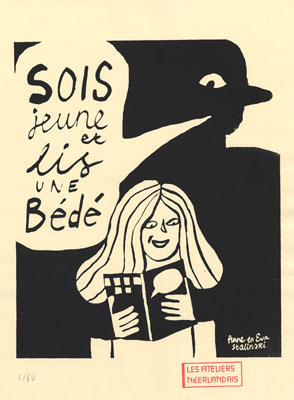 Anne & Eva Stalinski
---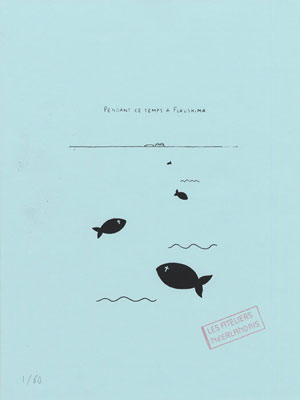 Barbara Stok
---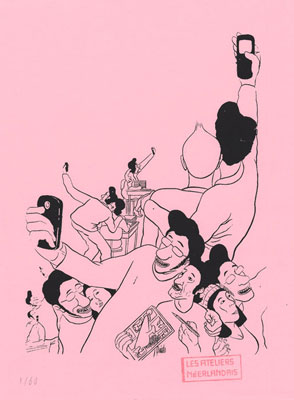 Guido van Driel
---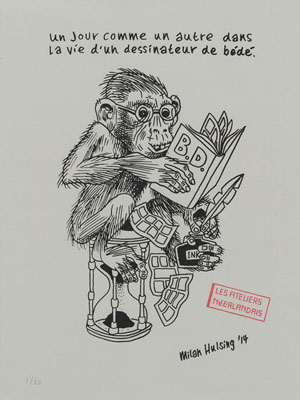 Milan Hulsing
---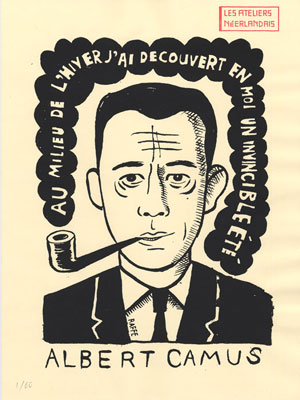 Robert van Raffe
---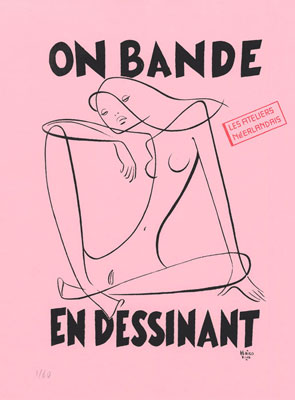 Hanco Kolk
---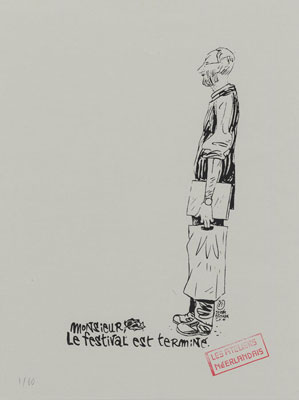 Serge Baeken
---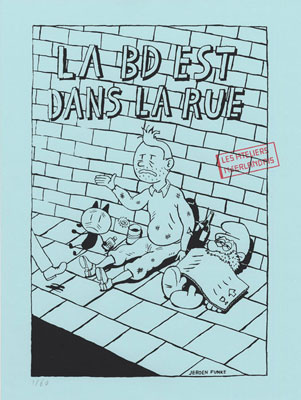 Jeroen Funke
---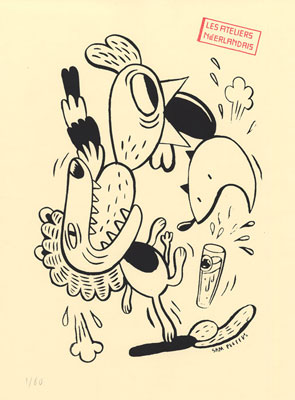 Sam Peeters
---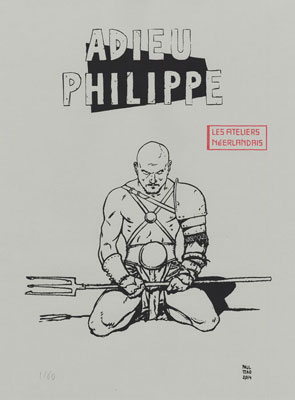 Paul Teng
---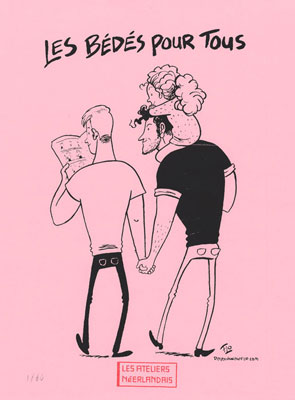 Floor de Goede
---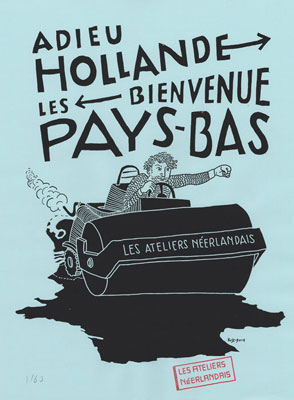 Ruben Steeman
---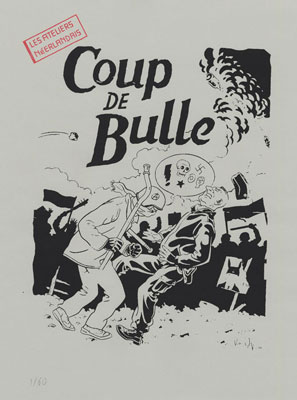 Peter van Dongen
---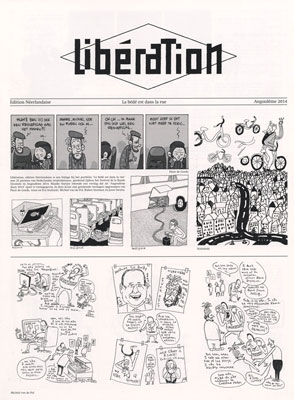 Libération (4 p.)
---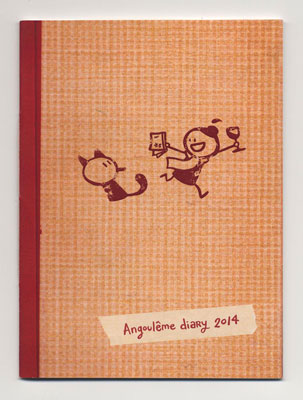 Diary of Maaike Hartjes
---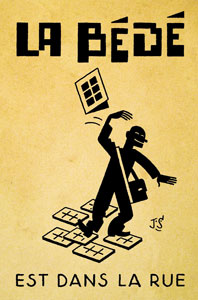 There has been made another report of this event.
You can see a blog made by Ruben Steenman on