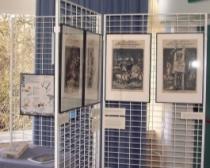 Jan Sluijters. W.O.I in lithography
Between 1915 and 1920 Jan Sluijters made for the weekly "De Nieuwe Amsterdammer" about 60 lithographed supplements which give a good picture of WOI and also show the professional skills of the young Jan Sluijters.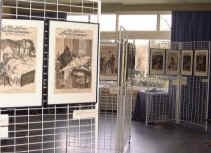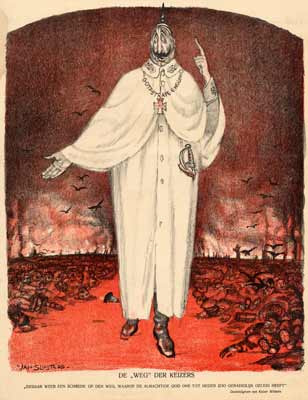 Jan Sluijters
"The emperor's way."
"Again a step on the path on which God leads us."
Lithography no.34 made for 'De Nieuwe Amsterdammer'
August 21st 1915

Measures 38x32 cm.
(With header 47.5x32 cm)
---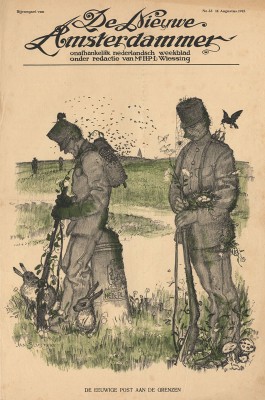 Jan Sluijters
The eternal post at the border.
Lithography no.33 made for 'De Nieuwe Amsterdammer'
August 14th 1915
---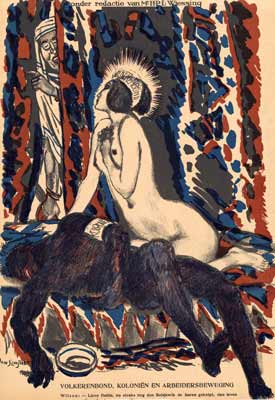 Jan Sluijters
"United Nations, colonies and the labour movement."
(Pres. Wilson behind the curtain talking to the United Nations. Lying in the front the colonies.)
Lithography no.217 made for 'De Nieuwe Amsterdammer'
February 22nd 1919

Measures 43x32 cm.
(With header 49x32 cm)