Eastern Europeam film posters
Our interest in film posters started some 20 years ago when we got offered a lot of Eastern European film posters of which we show you a selection here. They were heavily used and had traces of cellotape etc. but we were surprised by their graphical quality and their difference to our western film posters. So we were very glad to have them.
Since then we acquired more Eastern European film posters and also Western European (incl.the USA). They fit well in our policy: "Graphical Art with a Story."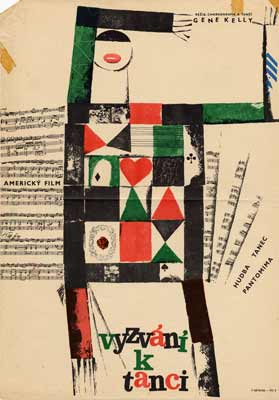 Direction, choreography and dance:
Gene Kelly. 1960s.
Lithograph 29 x 41,5 cm.
---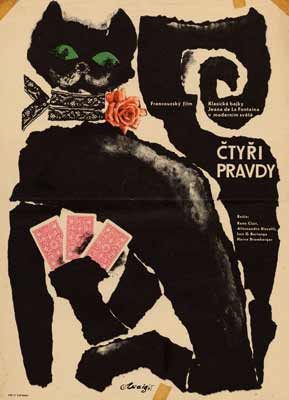 Ceissig?
Film director: Rene Clair a.o.
Lithograph 1965
29 x 40 cm
---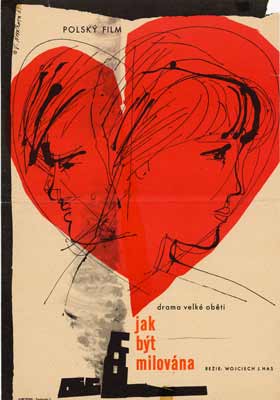 V. Nováhorá?
Film director: Wojciech J. Has
Lithograph 1963
27,5 x 40 cm
---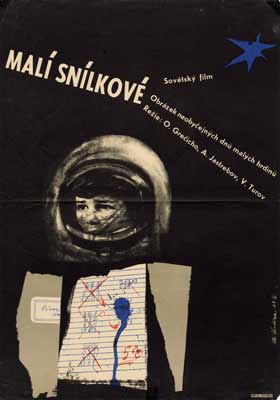 M. Hidina
Film director: O. Grecicho a.o.
Lithograph 1963
29 x 41,5 cm
---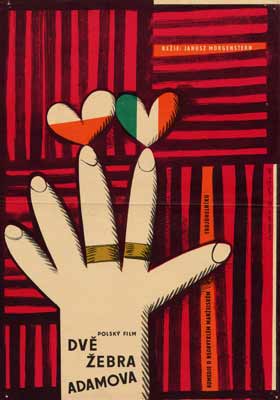 Film director: Janusz Morgenstern
Lithograph 1964
28,5 x 40 cm
---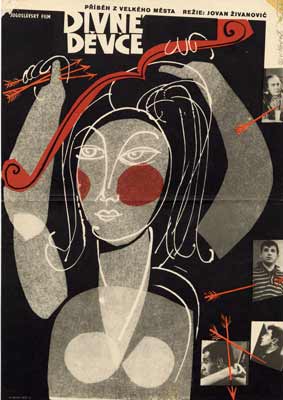 V. Nováhorá?
Film director: Jovan Zivanovic
Lithograph 1963
28 x 40 cm
---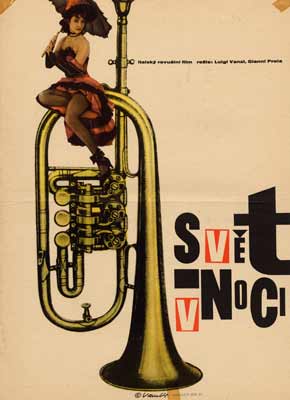 Vaca
Film director: Luigi Vanzi a.o.
Lithograph 1964
29 x 40 cm
---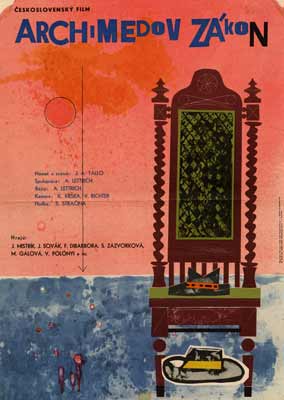 Film director: A. Lettrich
Lithograph 1960s
28 x 40 cm
---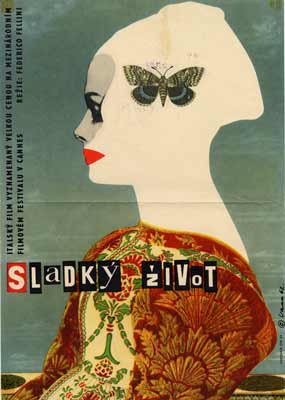 Vaca
Film director: Federico Fellini
Lithograph 1962
28 x 40 cm
---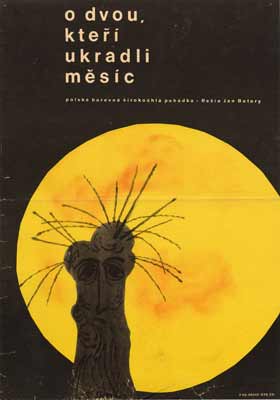 Slovak?
Film director: Jan Batory
Lithograph 1963
28 x 40 cm
---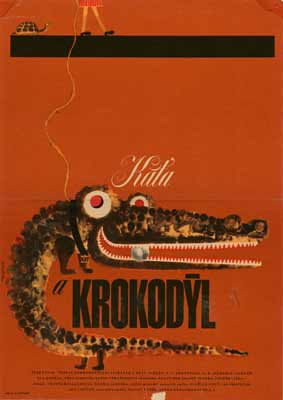 Film director: Vera Simkova
Lithograph 1966
27 x 37,5 cm
---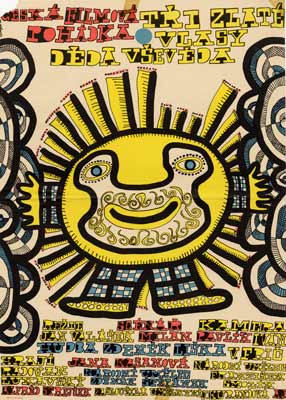 Seydl?
Film director: Jan Valásek
Lithograph 1963
26,5 x 37 cm
---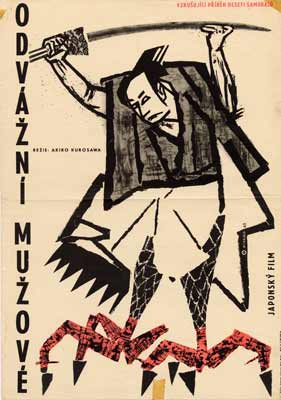 Erlebach
Film director: Akiro Kurosawa
Lithograph 1963
29,5 x 41,5 cm
---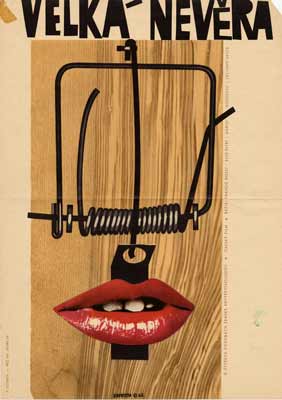 Hilmar
Film director: Franco Rossi
Lithograph 1965
28,5 x 40,5 cm
---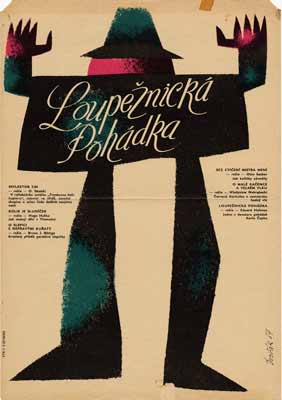 Dvorák
Film director: O. Skalski a.o.
Lithograph 1964
29 x 42 cm
---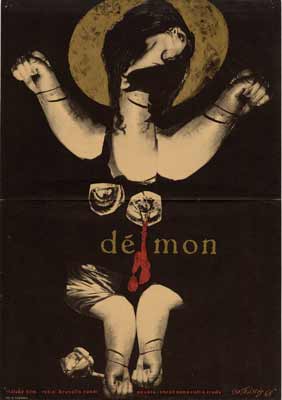 Ceissig?
Film director: Brunella Rondi
Lithograph 1965
29,5 x 42 cm
---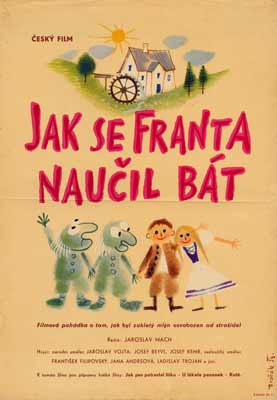 Dvorák?
Film director: Jaroslav Mach
Lithograph 1959
29 x 42 cm
---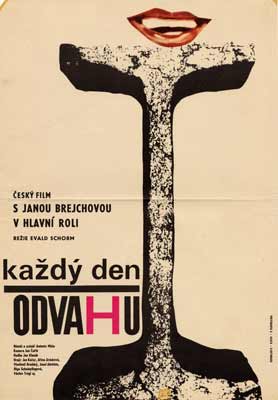 Palcr
Film director: Evald Schorm
Lithograph 1964
28 x 40 cm
---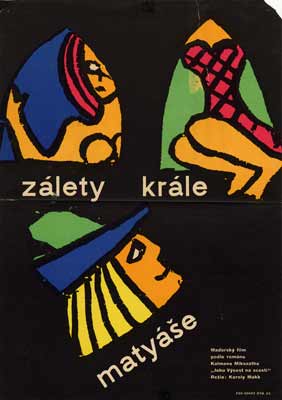 Film director: Karoly Makk
Lithograph 1960s
28,5 x 40,5 cm
---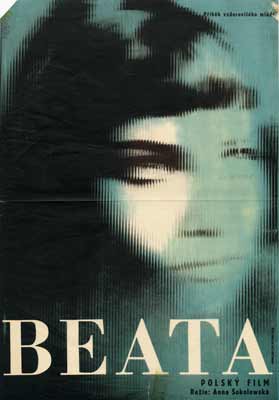 Film director: Anna Sokolowská
Lithograph 1965
28 x 40 cm
---